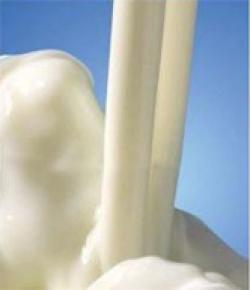 INN (International Nonproprietary Name):
Chemical Name:
Co-polymers of styrene-acrylates
Molucular Formula:
CAS Registry Number:
General Product Information:
BLJ-8410 is a new generation of odorless styrene acrylic emulsion, which developed by imported special auxiliaries and functional monomers. It has good Ca2+ stability, dilution stability, mechanical stability and freeze-thaw stability. 1. It is usually applied to produce interior and exterior wall latex coatings.2. It could formulate high PVC latex paint, and has good adhesion to the substrates.3. Excellent resistance to scrub, water and alkali.4. High pigments & fillers loading capacity.5. Good compatibility with various kinds of pigments and fillers.6. Odorless, ultra-low VOC, APEO FREE, and Eco-friendly.
Marketplace:
| | |
| --- | --- |
| Country: | China |
| Industry: | Raw materials of Architectural coatings industry |
| Type: | Selling Offer |
Return to overview